Cured Iberico Pork from the Dehesas of Spain
Our cold cuts proceed from pure Iberian black pigs bred in freedom in its natural habitat in Salamanca (west of Spain): in wooded pastures called Dehesa.

Under oaks and cork trees, they receive a diet based exclusively on acorns and grass for nearly 2 years.

This makes our Iberian products a powerful source of nutrients, vitamins and oleic acid.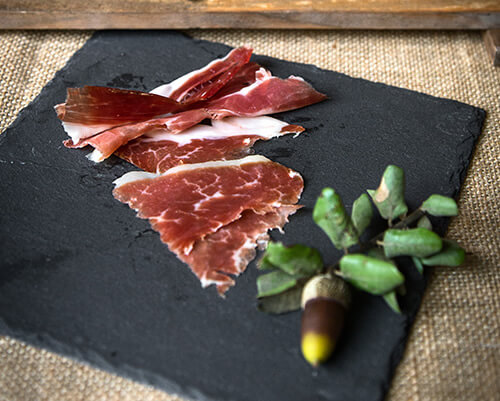 ---
Iberico ham is hung to cure for a minimum of three years. As the seasons change from the cold of winter through spring and summer, 40% of the fat melts away, coating the ham in flavour. As the second year passes, the ham undergoes complex changes that produce incredible layers of flavour. The result is a tender and delicious ham, deep red in colour with a very mild saltiness.
---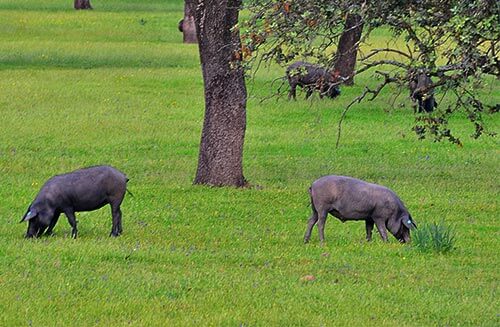 Our products come in sliced packs for ease of use.

These should be completely opened and left at room temperature for at least 20 minutes.

You can serve ham on a warm plate so the ham reaches the ideal serving temperature and the oleic acid gets activated.